These tips to see Bluebonnets in Texas were updated in April 2019
April showers bring May flowers…isn't that how the saying goes? It's certainly true in Texas, where the winter rains bring the beautiful wildflowers of spring.
Enjoying the beauty of the vast range of wildflowers, especially the Bluebonnets, that bloom across Texas during spring is an annual tradition for a lot of Texans. Getting out and photographing them is a ritual for some.
Related Post: Fun Things to Do in Texas this Spring
Related Post: Texas Tulips | A Piece of Holland in Texas
Related Post: The Poppy Fields at Wildseed Farms, Fredericksburg, TX
In 2014, the Husband and I went on our first Spring road trip to see the gorgeous Bluebonnets and we were awestruck to say the least.
I'll let the pictures do the talking.
Fields of bluebonnets line the rural highways in Texas, and I have the scoop on some of the the best and sure shot spots to see these blossoms and get your pictures taken. They make wonderful Holiday Card pictures!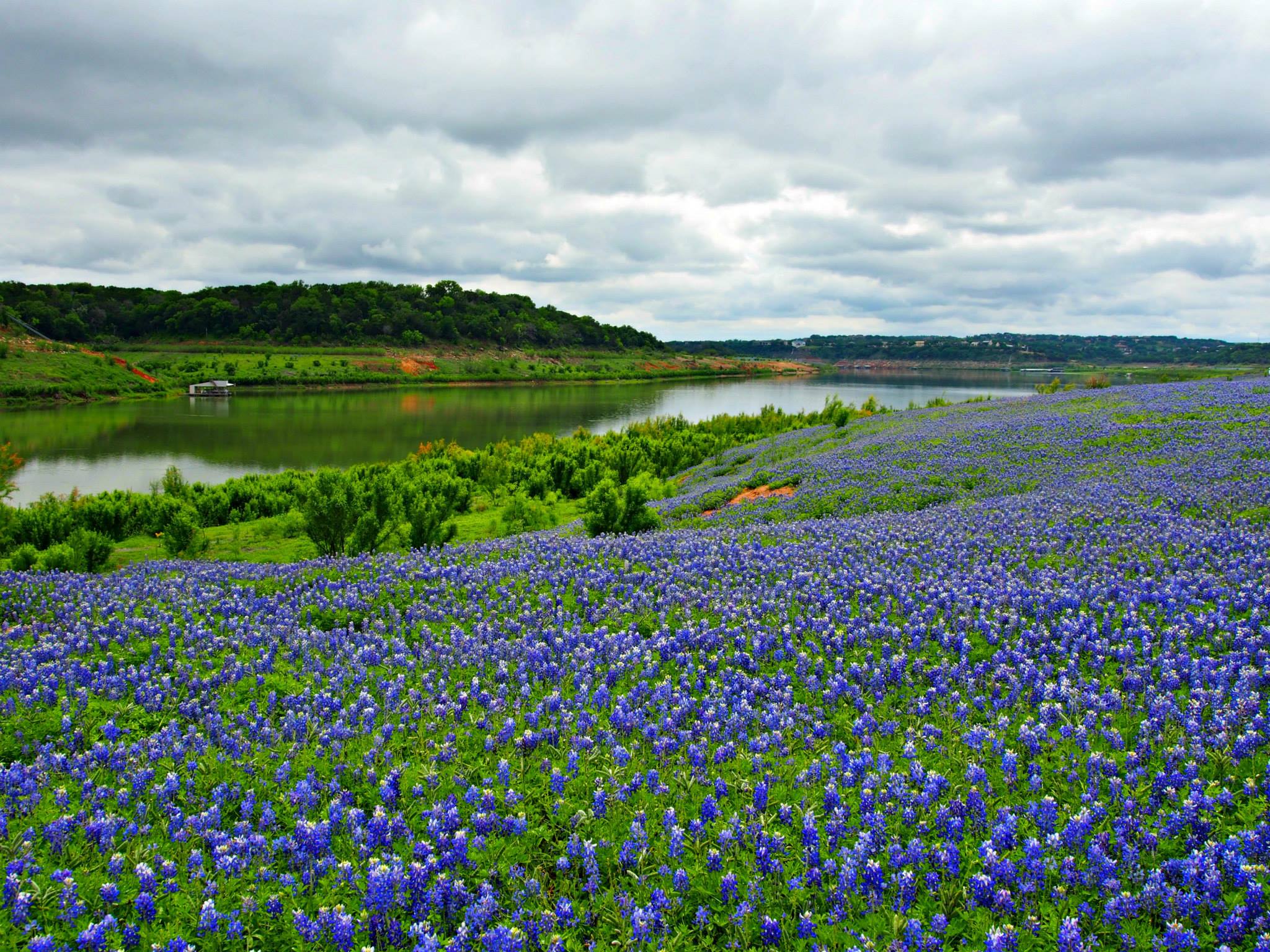 These pictures are predominantly taken at Muleshoe Bend Recreation Area, and in the Marble Falls/Fredericksburg, TX area. You should definitely make a visit and some memories!
Sure-shot Locations To See The Best Bluebonnets in Texas:
Disclaimer : Bluebonnet locations vary from year to year. If something happens to the flowers (hard freeze, mowing, hail storm) before they go into their seeding stage, they won't return the next year. However, the following is my best guess for good locations every year.
Ennis: Ennis is actually the Official Bluebonnet City of Texas. Rightfully so, I should say. The city even hosts a Bluebonnet festival! This year, the Ennis Bluebonnets Trails Festival will take place on April 12-14, 2019. The best way to check the status of the blooms is to visit the official site here!
Highway 16 Fredericksburg to Llano: When you leave Fredericksburg, head north on Highway 16 to Llano. After about 13 miles, go east on Ranch Road 1323 to Willow City. One of the best locations for Bluebonnets is the Willow City Loop scenic drive. The Willow City Loop heads north and eventually loops back around to Highway 16 where you can continue your trip toward Llano. The only issue with this location is it's not a very well kept secret. On the weekends you will experience large crowds and traffic, making it challenging to pull over for a picture. Also the land along this drive is privately owned, so stick to the roadside.
Wildseed Farms, Fredericksburg: Wildseed Farms' specialty is growing wildflowers to harvest their seeds. During the peak of Bluebonnet season they have several fields full of Bluebonnets and red poppies. Admission is free.

The only caveat is that the fields are fenced off, so you can't get too close to them.

Burnet: The best place to start the Highland Lakes Bluebonnet Trail is in Burnet. After all, it's the Bluebonnet Capital of Texas. Burnet, Texas is located 60 miles northwest of Austin and directly west of Georgetown on Highway 29. Residents and visitors celebrate the blooming wildflowers at the annual Bluebonnet Festival in the second weekend of April.
Marble Falls: From Burnet, head south on Highway 281 to Marble Falls. As you approach Marble Falls, look for the Bluebonnet House at 4554 N. US Highway 281. The mid-19th century abandoned home sits in a field of wildflowers and is a popular place to take pictures. While in Marble Falls, make sure to stop by the Blue Bonnet Cafe for their legendary breakfasts. The Convention and Visitors Bureau has free maps of the Highland Lakes Bluebonnet Trail.
Lady Bird Johnson Wildflower Center: Former First Lady Lady Bird Johnson and actress Helen Hayes established the National Wildflower Center in 1982. In 1997, the center was renamed the Lady Bird Johnson Wildflower Center and moved to 4801 La Crosse Avenue in South Austin. At the center, you can learn about Texas wildflowers, get ideas for you home garden, and walk the trails through wildflowers including Bluebonnets.
Brenham: Located between Austin and Houston, this is your best bet if you can't make it out to the Texas Hill Country. There are often several high quality fields in this area. Bluebonnets historically appear along Highway 290 East and FM 390. Brenham also has a Wildflower Watch website complete with a wildflower map. Brenham is also on the map for ice cream (Blue Bell is made here and if you haven't tried that, you're missing out).
Big Bend National Park: Big Bend Bluebonnets are a different species than what grows here in the Texas Hill Country. They tend to grow taller but are more spread out than the thick blue blankets that cover the ground here. They also peak earlier than their eastern counterparts by about a month, so if you're in West Texas in late February and early March, you will get to see them earlier than everyone else.
Have you taken a family photo in the Bluebonnets? Please share them with me on Instagram using the hashtag #teamgirlinchief
Are you on Pinterest? Pin the image below to save for later!