It's summertime finally! The season to plan those perfect, dreamy vacations! There are some destinations in this world that you can sit and daydream about. If like me, you're also thinking of a tropical getaway – island paradises with crystal blue waters, the whitest sandy beaches and the glorious picturesque views as far as the eye can see – you've come to the right place. If island life is on your mind, this is just the perfect post to visually transport you there, and perhaps, inspire your next vacation.
Related Post: The Colors of Cozumel Island & Playa Del Carmen, Mexico
Related Post: Cruising the Caribbean on Carnival Freedom
Here are my top five islands that you should definitely add to your travel bucket list.
Borneo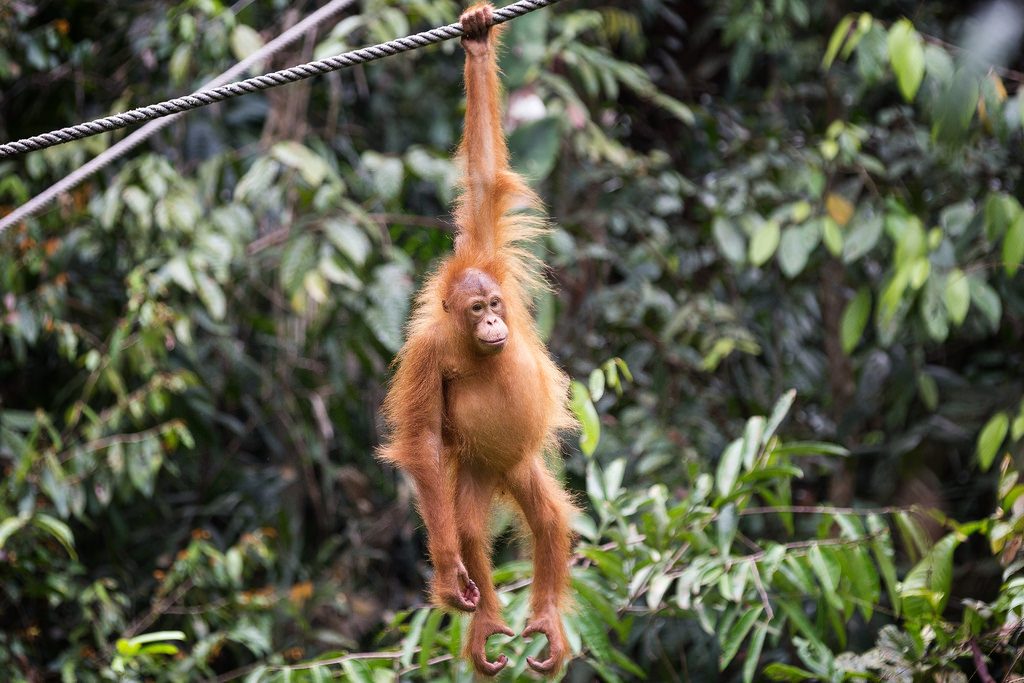 Pic: Flickr
Borneo is an island in South East Asia and is shared between Indonesia and Malaysia. The island is filled with beauty, glorious sandy beaches and vast blue waters, but it is also quite a rugged landscape where you will find the mountainous regions such as Mount Kinabalu, home to all sorts of wildlife including Orangutans and the ancient bio-diverse rain forest. If you are interested in seeing more of the island while you are there, you could look into Borneo tour packages to ensure that you get to see as much of the island as possible. It is definitely one for the bucket list.
The Maldives
Let's face it, many of us will already have The Maldives on our list of places to see, but if it isn't on yours, then here are a few reasons why you need to change that. The islands are known for their glorious beaches, but the one thing many people travel to The Maldives for is to witness the sea of stars. At night, the ocean is lit up like a blanket of stars as it reflects from the night sky. It is one of those stunning sights that you just have to see. Mix that with the rest and relaxation you are bound to get and these islands could end up being the perfect retreat for your next vacation.
Santorini
Greece is often known for its wonderful mainland and beautiful islands, but Santorini is one of those Greek islands that seems to surpass the rest. The skyline is fixed with stunning white wash buildings and blue ocean, and the sunsets that you get to witness are breathtaking. The island is on a hilly terrain, there are a lot of steps, but around each corner you will find a picture perfect scene, ideal for your Instagram feed.
Bali
Heading once more to Asia and Indonesia specifically you will find the island of Bali. A favorite among the likes of the Australians as it is so close, but it is a real ideal spot for your vacation and certainly one for the bucket list. Stunning beaches and even better accommodation offering luxury surroundings and gorgeous swimming pools, you really do have no choice but to sit back and enjoy the view.
Bora Bora
Finally, we are off to Bora Bora for the final island that is worthy of a mention for your bucket list. It is a small island in the South Pacific ocean, but it certainly packs a punch in terms of beauty and the type of places you can stay. If you are a fan of scuba diving, then this is the island for you, with deep corals waiting to be discovered. It also has a blue lagoon protected by the coral reef, making it the ideal spot.
I hope that this has given you some inspiration for your bucket list. Is there an island of your choice that should make it to this list? Let me know in the comments below!
Pack the below travel essentials before your next island getaway.

Are you on Pinterest? Pin this post to save for later!