There are plenty of reasons to enjoy a trip to India. Whether you want to enjoy one of the many festivals like Holi or Diwali, to appreciate the country's rich history and architecture, or to marvel at some of the wonders of nature. But for a lot of people, India also represents a spiritual core and the country draws thousands upon thousands of people each year seeking a little peace and enlightenment. But if you want to find that, you should really be heading towards the southern state of Tamil Nadu and here's why.
Meditation on the shore
One of the most famous parts of the state is some of the gorgeous beaches that it features. These are common pilgrimage sites for both locals and travelers. Chennai might feature some of the best maintained and most tourist-friendly beaches in the region. However, at Kanyakumari, you are going to see one of the most beautiful and uplifting sunrises you are likely to find in your entire life. Climbing Vivekananda Rock at the southernmost tip of the subcontinent, you can look out over the shore at both sunrise and sunset, helping you feel a much deeper connection to the cosmos and the passage of the day. On evenings with a full moon, you can even see the rising of the moon and the setting of the sun in the same location.


Reaching new heights
Tamil Nadu is home to some of the most picturesque and impressive mountains in the whole country, as well. The tallest of them all, Doddabetta, reached a whopping 2637 meters at its peak. Nilgiris is a wonderful hilly landscape full of lakes and excellent spots for a picnic with your travel buddies. The mountains are also home to hot spas, retreats, and therapeutic clinics of all kinds, too. Here, you can learn meditation from the best, detoxify with cleansing treatments, and find a little peace and quiet away from all the hustle and bustle of everyday life. It might be quite a climb, but for those really looking for inner tranquility, it is well worth it.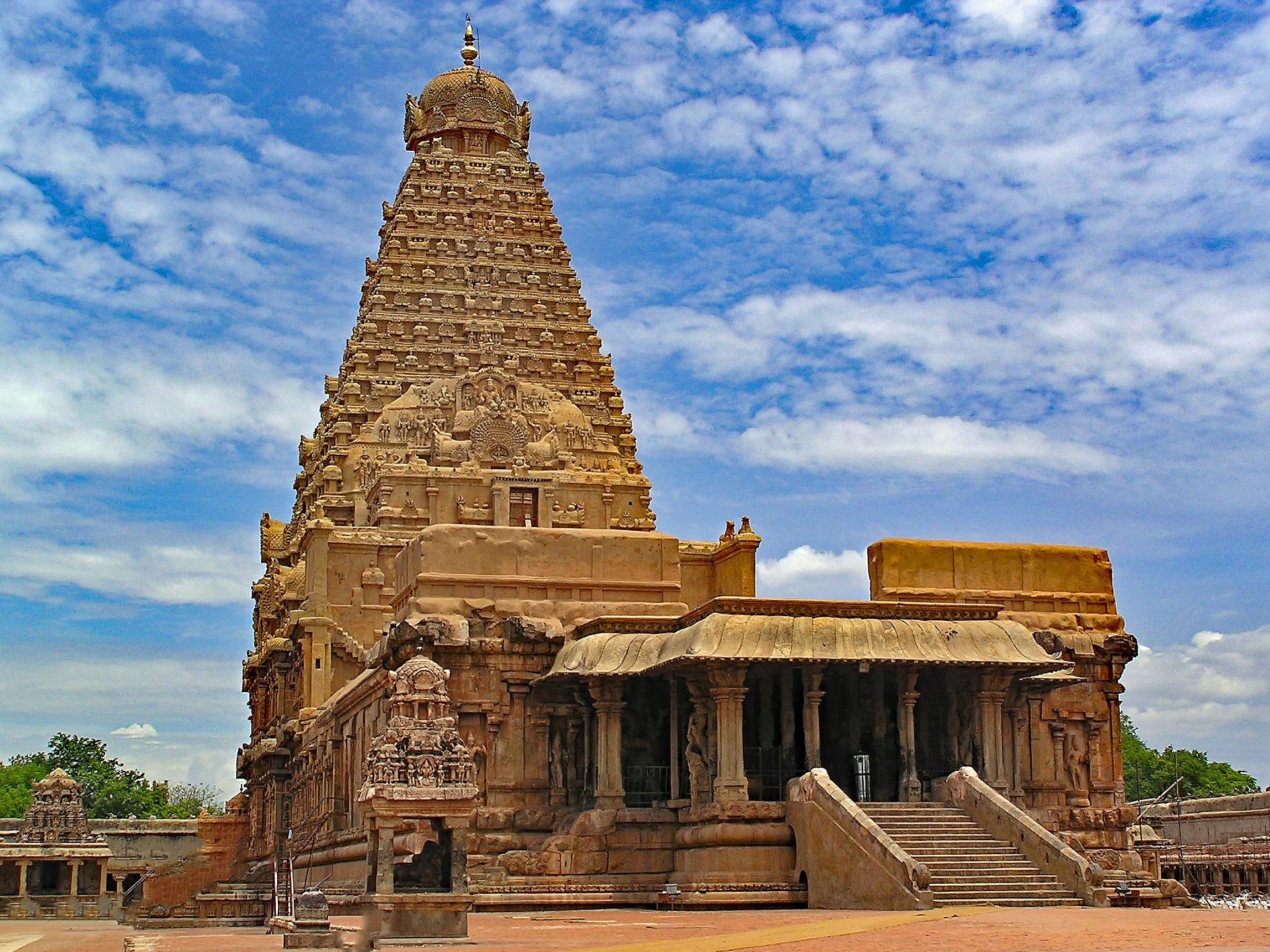 A state of devotion
The reputation that India has enjoyed as a place to find enlightenment, inner peace, and a sense of spirituality is, in part, thanks to the long history of religion. It is the birthplace of several major religions, some of which have gone on to be practiced worldwide. So, if you want to pay homage to that history, then you need to check out some of the many impressive temples dotted all throughout the region. If you only have time to check out one, then make sure you take a trip to Brihadisvara Temple. Despite now being over one-thousand years old, it is still one of the biggest temples in India with gorgeous detailed walls, dedicated to the Hindu God Shiva.
There's a lot of peace, tranquility, and quiet to be found in the right spots in India and Tamil Nadu might be the perfect region to find it in. Start your journey here and head inward.
Have you explored this southernmost state of India? What were the highlights for you? Tell me in the comments below.
#collaborative
Are you on Pinterest? Pin this post to save for later!