Happy Summer Solstice Everyone! Today is officially the first day of summer, the longest day and the shortest night. I LOVE summertime and I'm sure many of you do as well. For me, summer means planning those dreamy tropical vacations, fun-filled road trips, camping getaways, pool-side BBQ parties, and having fun in general. It's also a time for a lot of experiments in the kitchen, trying out a variety of salads, smoothies, and whole lot of fruity things.
Come Summer, and at our home, we're all about salads. In fact, over the past couple of years, V and I have become huge salad lovers! But we wouldn't ever feel satisfied with just a green leafy salad. And then we discovered the magical Quinoa! I started making this fantastic, yummy Quinoa Taco Salad last year and ever since it has become a summer favorite in our home.
It's super versatile – we love it for breakfast, lunch, and dinner! It's extremely easy to put together, plus it's a one bowl dish which means less time at the kitchen sink. This salad has a great balance of veggies, fiber, protein, and healthy fat ensuring you feel full and satisfied. It's vegetarian and you can easily make it vegan too! What's not to love?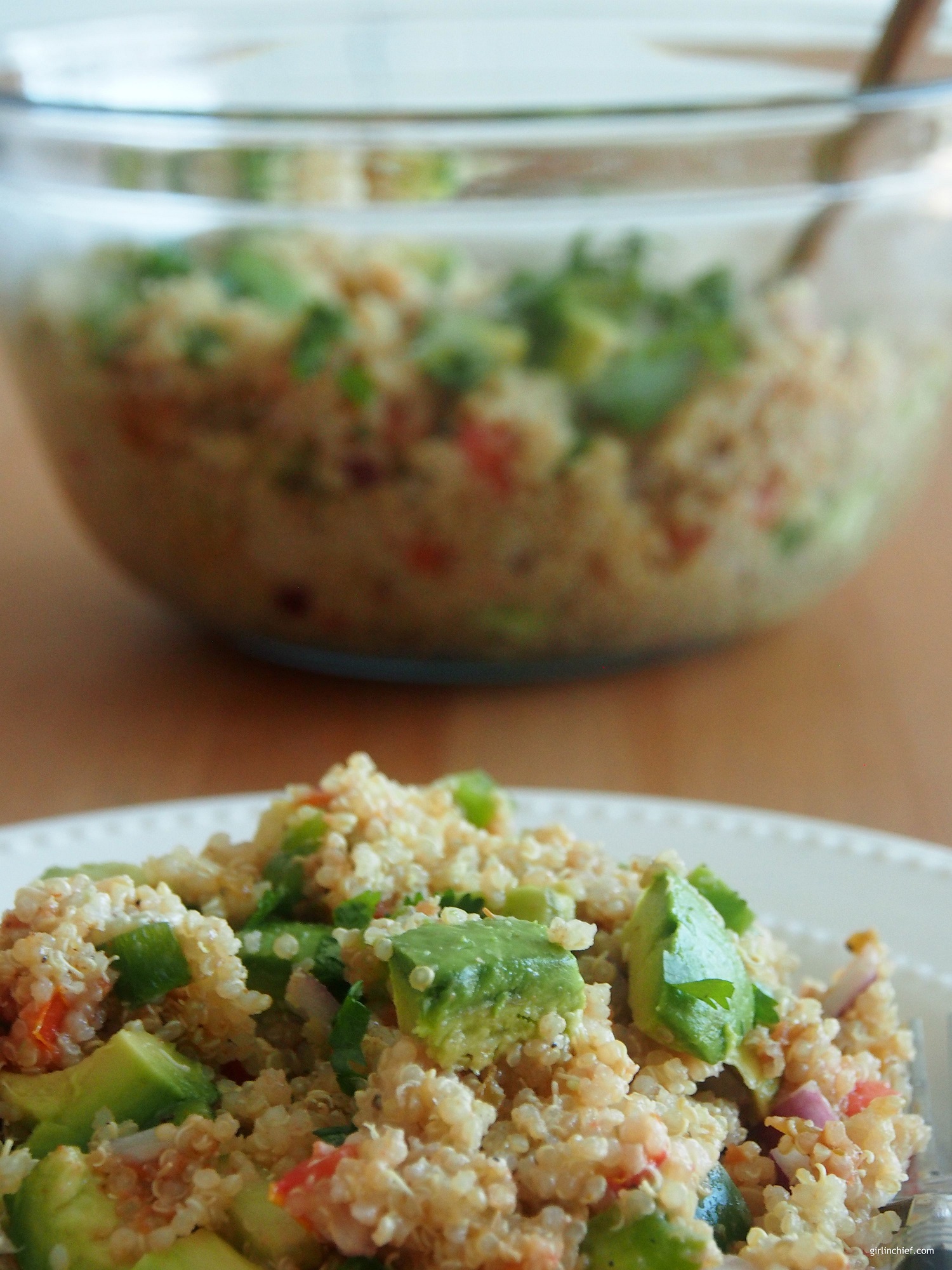 Why am I calling it an award-winning salad? This salad just won a second prize at the Husband's office potluck in the 'Unique Use of Common Ingredient' category (let's have a drum roll…)! Of course, we're super thrilled about it but honestly, I would never think about quinoa like that (I don't think I can have quinoa in any other form than this salad). So now you know how good this salad is!
How to go about it? Simply toss everything together in a bowl, give it a mix, and you're good to go! The detailed list of ingredients (simple and few) and instructions is below.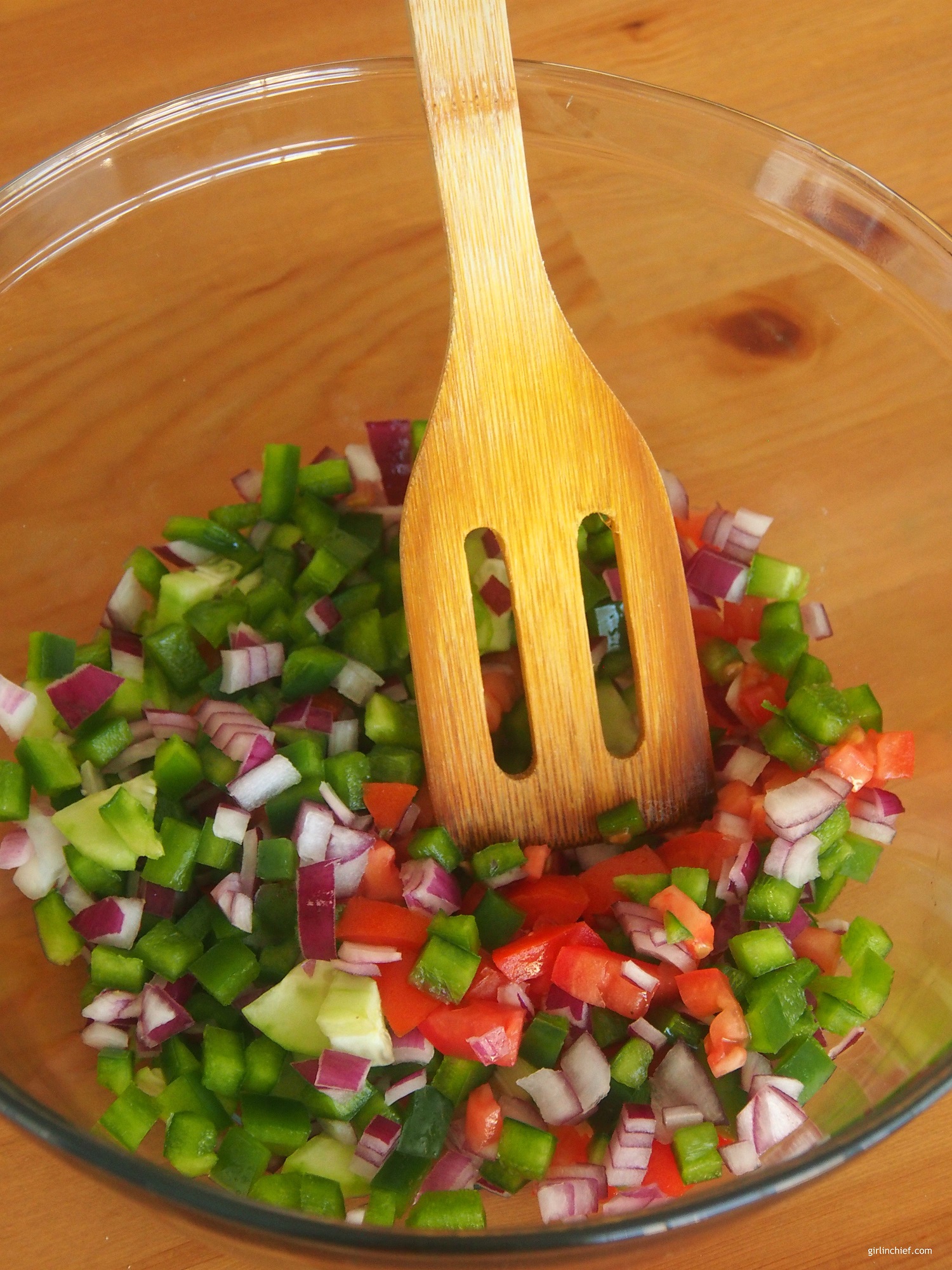 Do give it a try and don't forget to tell me how you liked it. I'd love to hear from you in the comments below. Happy Summer!
Some Things I Used To Prepare This Salad
Are you on Pinterest? Pin this post to save for later!
| | |
| --- | --- |
| | |
Just throw everything into a bowl, mix, and enjoy! Again, the proportions are totally up to you — it doesn't have to be exact for this recipe at all, and that's the fun part.