Halloween is usually a holiday that you either have to fully invest in, or one that ends up being just another day, right? In 2015, I went all out and celebrated the day in a big way. It was also my first Halloween ever (last year I missed it since I was in India). I remember I had my outfit picked months in advance, made plans with friends, and went out for a big Halloween party in Deep Ellum. Oh, it was so much fun! But then this year I somehow got lazy and lacked all that enthusiasm. Although, I did go for a Halloween camping trip last weekend and it was amazing. Anyhow, so yesterday it sneaked up on me and I found myself in bed wishing I had planned something for Halloween. I'm sure if you have kids you already find yourself busy enough and don't need anything else to do, but for anyone without plans, do you feel me?
Also this year Halloween was on a Tuesday – blah! – so I had a feeling I'll be laying pretty low. But I didn't want to spend the entire day sitting on the couch watching Stranger Things and eating candy. So in the evening I decided we should at least go to the pumpkin farm and get some pictures clicked (yes, it was practically the last day of the pumpkin farm). So we went to my favorite Hall's Pumpkin Farm in Grapevine, TX. I wasn't even sure if there'll be any pumpkins left. But it was pretty nice. Now since we were out and about, we started looking for places that might be having some sort of Halloween party/specials. We randomly found a Halloween get-together on Meetup.com and decided to go. We put on our minimal Halloween gear that was lying in the car and went partying with complete strangers in a pub called Sherlock's Baker St. Pub & Grill. Just like that, my Halloween turned from being nothing to everything! Spontaneity is definitely the best kind of adventure. And I also ended up making some new friends. A win-win!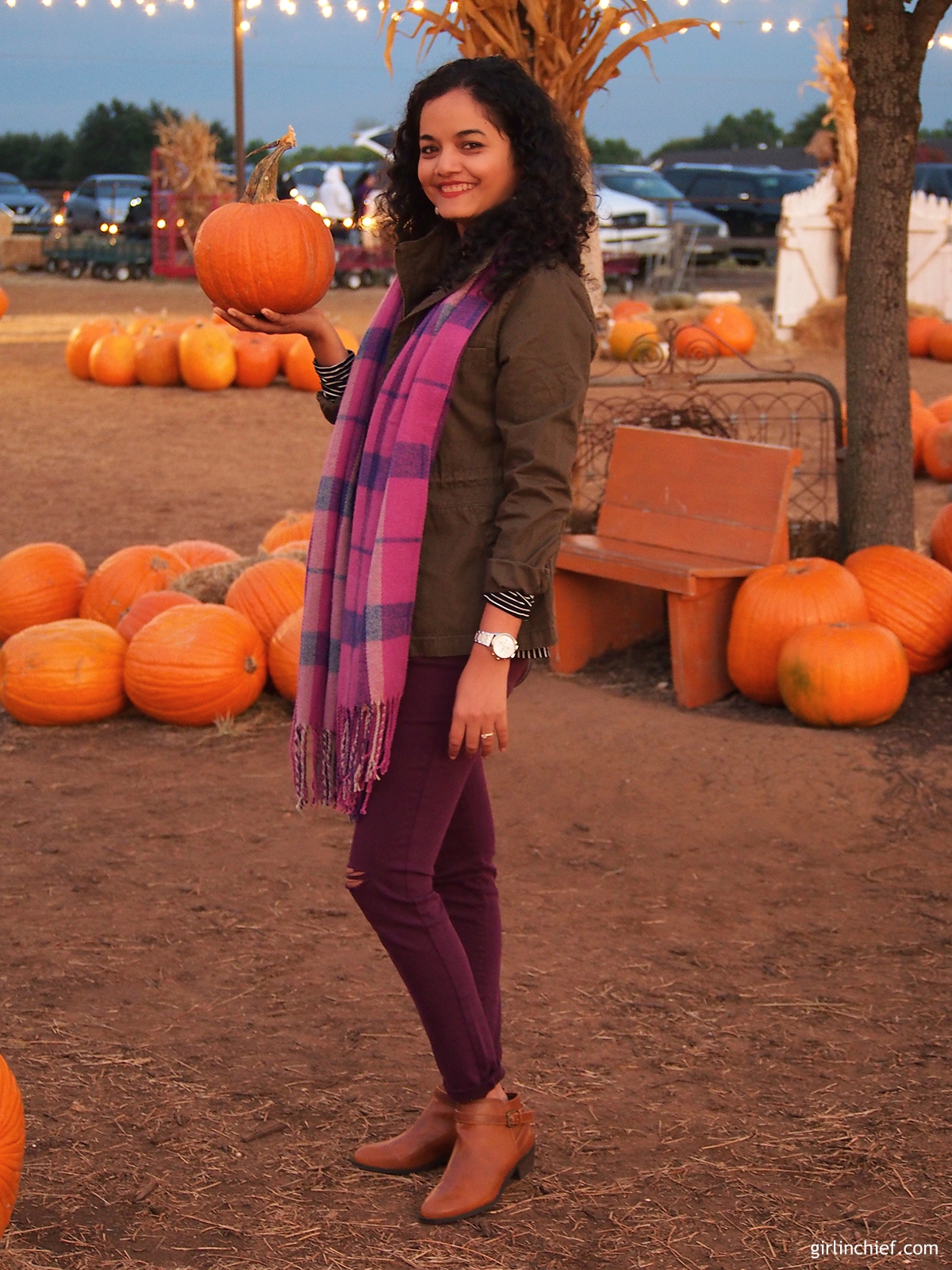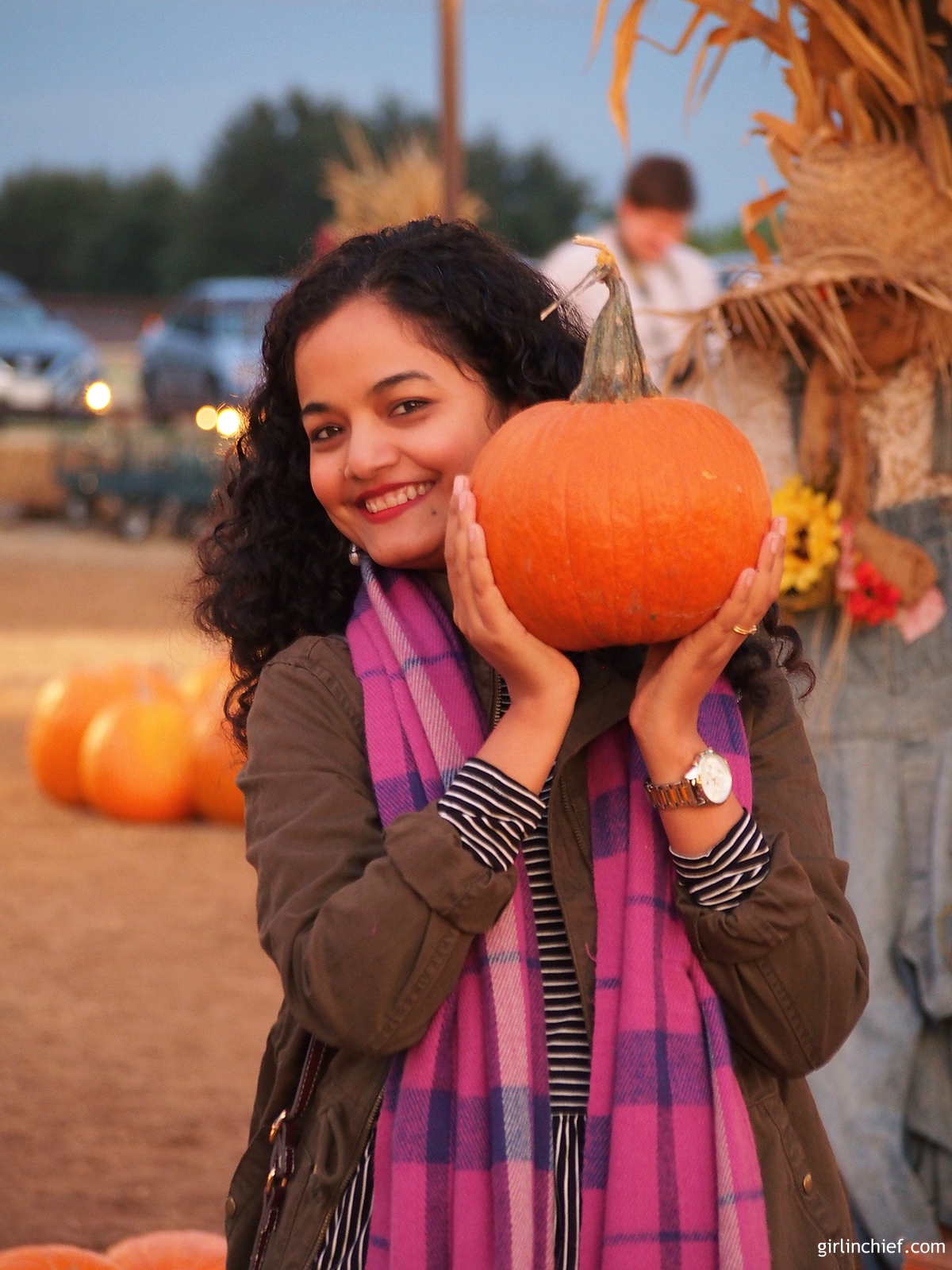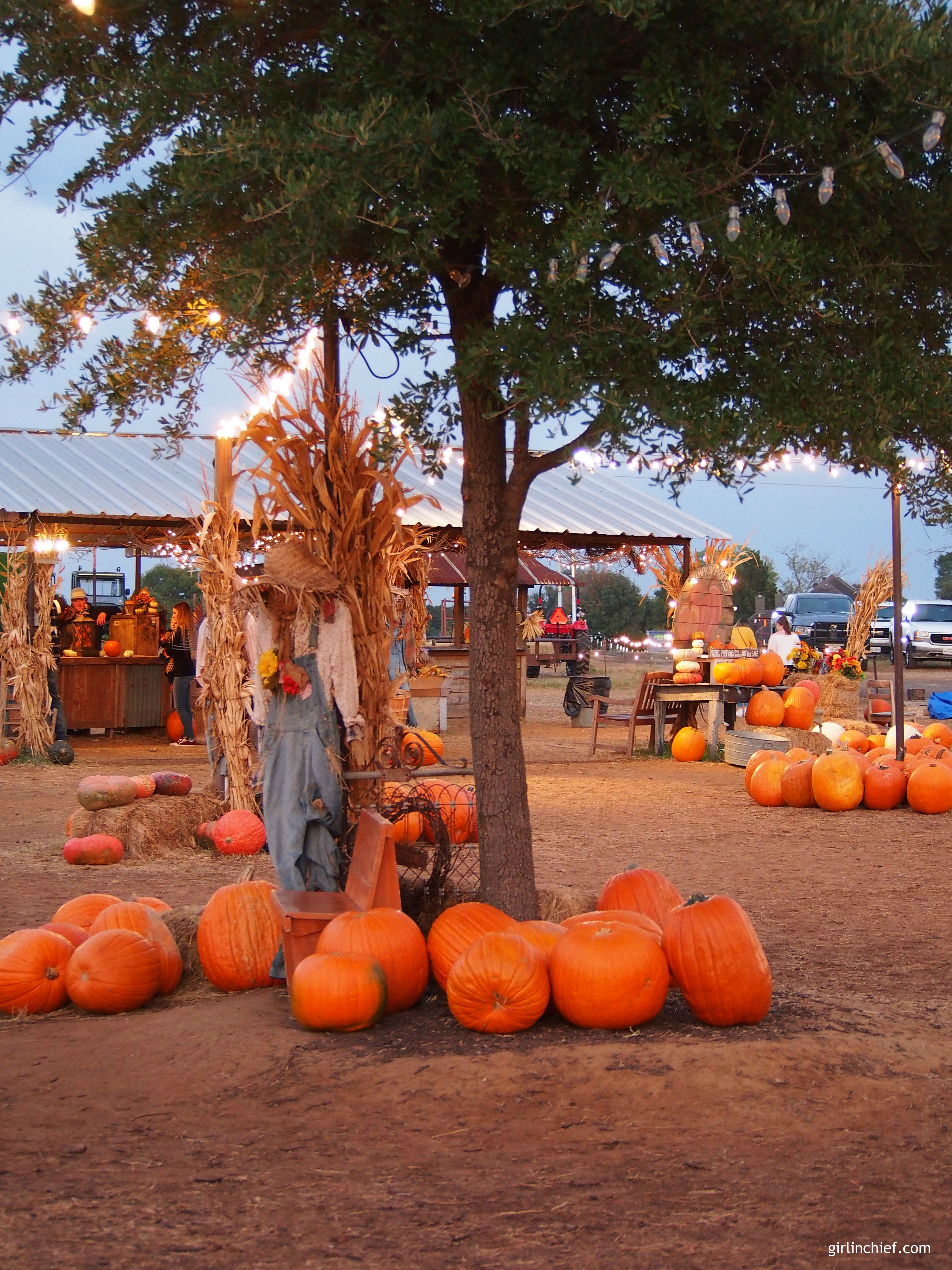 What about you? How did you celebrate your Halloween? I'd love to know.
Shop The Look

Pin the image below to save for later