In my previous Seattle Series posts, I took you on a walk through the magnificent Chihuly Garden & Glass Museum and the bustling Pike Place Market, which truly is the soul of this Emerald City.
Today's post is a delight for beer lovers! When I come to think of it, three years back I would have never even thought of writing something related to beer. I wasn't a beer drinker back then and you'd find me happy with my glass of red wine. Coming back to the present, my favorite beverage situation has reversed. I love my beer now! And I can safely say that the credit for this goes to America. I learnt what good tasting beer meant after having lived in the US. America has so many good micro-brewery pubs that you just need to be willing to experiment to know what good beer tastes like.
Last September, after our Alaskan cruise, I decided we should stay back and explore Seattle a bit. We had less than 48 hours in hand and tons to see and do. We knew that Seattle has a buzzing micro-brewery scene (it's almost like the Mecca of craft beer in the US) and so we were clear on one thing – we were going to try as many as possible. Talk about priorities! ????


So we managed to try out three different micro-brewery pubs during the little time that we had. We went to the Ballard Brewing Company in the Ballard Brewery District (imagine, Seattle has an entire brewery district!), Stoup Brewing that had great wall murals, but the one we were really fascinated by was the Pike Brewing Company in downtown Seattle area, almost part of the Pike Place Market.
Pike Brewing Company is one of the oldest brewpubs in the city. It was called The Pike Place Brewery when it initially started in the year 1989. Then in 1995, it was moved to it's current location in the Pike Place Market and renamed as Pike Brewing Company. Currently, it comprises of a multi-level brew-pub, a restaurant, and a beer museum. I bet there's no other place like this! Not only does this brewpub have a variety of award winning beers on its menu, there is an entire museum that is part of it. You'll find everything you need to know about beer and its history. It truly is a beer lover's heaven! We knew we were going to spend quite a bit of time in there.
So were ordered our beers and some yummy food that's made with fresh ingredients from the Pike Place Market.
Once our beers had arrived, we decided to walk around and explore the brewery and the many rooms that form the museum. Imagine, walking around a museum, learning the history and interesting facts about beer, and all this while sipping on a delicious beer! This is what a beer lover's dreams are made of.
Did you know that the history of beer goes back to almost 10,000 years? Even beyond bread and wine. And the museum's walls are full of memorabilia and notes highlighting those past years; spanning the time when a collection of Mesopotamian tablets were discovered with recipes of beer; to the pubs of the Middle Ages; to the comeback of craft beer in America in the 20th century, which is a movement in itself.
Here are some displays from the museum that give out some interesting facts around beer (excuse the image quality since these were all glass displays):
Did you know that for the first 5000 years of brewing history, women brewed the beer? And a female brewer is called a Brewster.
The Pike Brewing Company is also a great place if you want to learn about the ingredients that go into the making of beer as well as the different kinds of beer. To love beer is one thing, to know your beer is another!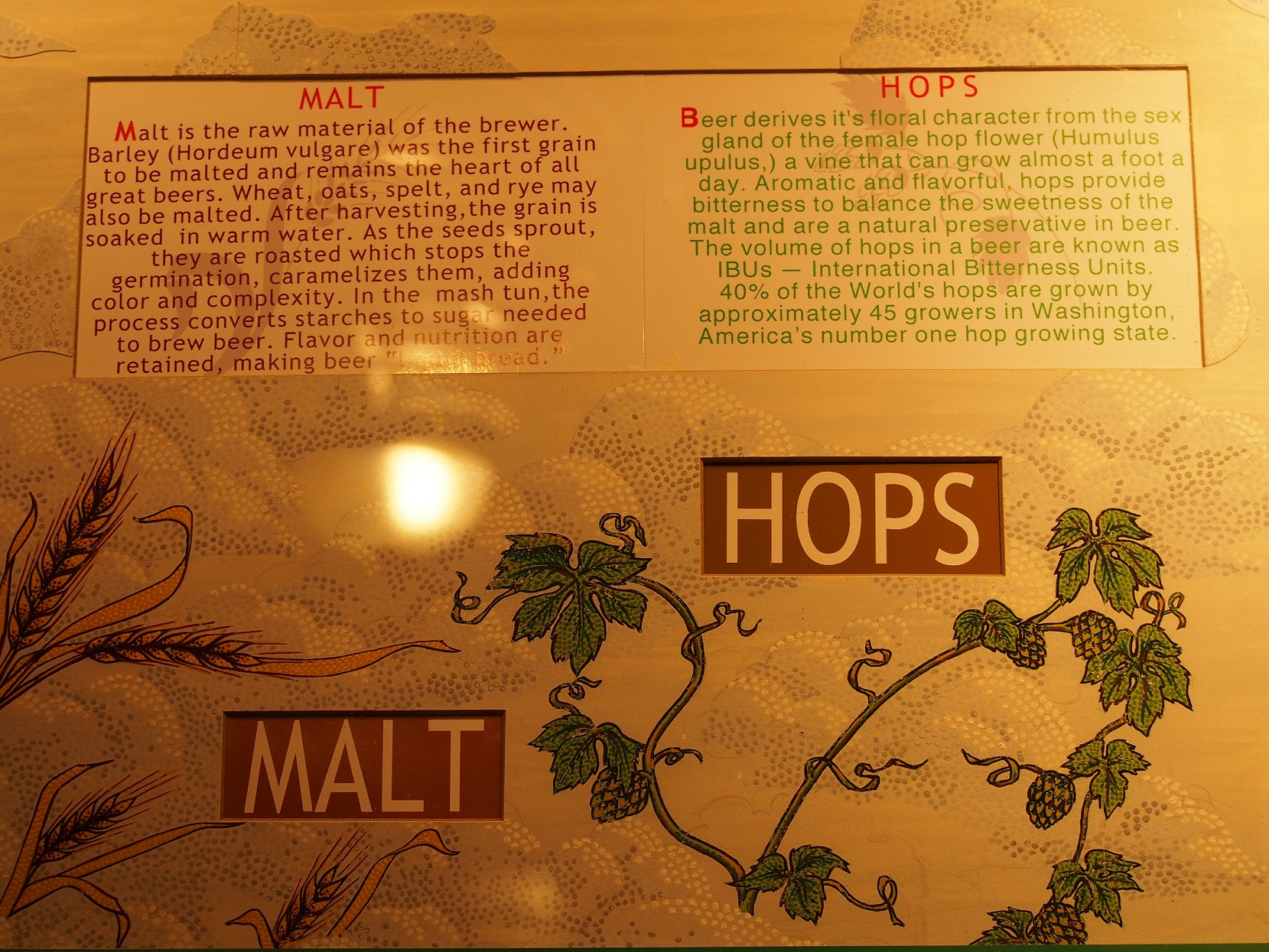 How was that for a know-your-beer lesson?
I read on one of the displays that beer drinkers of the Pacific Northwest consume more beer than anywhere else in the United States. So it's not surprising why Seattle has a flourishing beer culture and also houses some of the best breweries in the country.
Thirty out of Washington state's 82 breweries are located in Seattle, and this city brews more barrels of beer than any other place in the western hemisphere. For this reason, Seattle is considered one of America's beer hot spots and every brew, from pale ale to a Bavarian Ayinger Brau can be found here.
Seattle truly is a haven for beer devotees and every beer lover visiting Seattle should experience the Pike Brewing Company.
Cheers to great beer! ????
This is not a sponsored post.
Are you on Pinterest? Pin this post to save for later!