They say a road trip in New Zealand shouldn't be the first one you go on because it spoils you rotten. It offers so much that any other road trip you might take in the future just leaves you hankering for more. The Husband and I spent 15 days driving through the country, and you have to believe us if we say it's absolutely true!
My trip to New Zealand was made up of a lot of firsts. It was my first ever international holiday, my first ever road trip, and the first trip the husband and I took together (it was our honeymoon!). We hired a campervan and drove through the entire length and breadth of the South Island for about 15 days (NZ is divided into two parts – North Island and South Island).
We booked our campervan from Wilderness Motorhomes.
Related Post: How to Plan the Perfect Honeymoon Getaway
This was seven years back. Ever since that first extraordinary road trip, we have gone on several other road trips in various parts of the world, but one thing that stays common is that we always end up comparing our road tripping experience to that in New Zealand. I love going on road trips essentially because of the scenery and in that sense, New Zealand is road-trippers' heaven. Kiwi-land definitely has some of the prettiest landscapes. I wouldn't say it's the best place on this planet because well, I have yet to see a lot. But what I loved most about New Zealand is the variety it offered – picture-postcard like panoramas to heart-pumping adventure!
While I might not be able to give you an in-depth account of our New Zealand road trip (it was seven years back and I wasn't that big into planning then), I would definitely like to share the highlights of our trip. So here you go:
Related Post: Why Road Trips are the Best Way to Travel
Adventure sports in Queenstown, the adventure capital of New Zealand
We did our first sky dive and bungee jump in Queenstown, New Zealand. I don't think we've had a more heart pumping experience before or after that. We also did the Shotover Jet, a thrilling white water ride where our jet boat sped over 10 cm deep water (pretty shallow) along the Shotover river and deep into the river canyons. Queenstown was all about thrill and adrenaline rush!
Our campervan experience which was our home for entire length of the trip
I think deciding to hire a campervan for our New Zealand road trip was the best decision ever! It made our New Zealand experience truly memorable. Whenever someone tells us that they are planning a trip to New Zealand and asks for suggestions, the first thing we tell them is to go for a campervan or motorhome. That is the ultimate way to see and experience the country! New Zealand is a road trippers paradise and there's something to stop and see at every corner. Since the country is pretty safe too, we had the freedom to drive as many miles as we wanted and then stop whenever and wherever we wished too. I remember waking up to a new and gorgeous view every morning. There are lots of campervan parks too where you can choose to park and stay for the night. If we ever go back to New Zealand, we would definitely do this all over again!
Drives and Hikes Around Queenstown
I cannot emphasize enough how beautiful, scenic, and unspoilt New Zealand is. The drive is so breathtaking! Every turn you take will leave you awestruck.
The cities in the South Island are not far from each other but it does take a lot of time just because you would want to stop every two minutes to take pictures. There are plenty of look out points and you'll get to see a bit of everything – ice-capped mountains; glistening, serene lakes; lush forests; quaint villages; stunning, empty roads.
As far as cities go, Queenstown was handsdown our favorite. It's not just the adventure capital of New Zealand, but also a beautiful city where you can spend a leisurely day exploring everything it has to offer, including the gorgeous, oh-so-blue, Lake Wakatipu. We took the sky gondola ride in Queenstown and the picturesque views left us astounded! There are plenty of short hikes too.
The Serenity and Untouched Beauty of Lake Tekapo
Seven years back when we went to New Zealand, it was still a comparatively untouched country tourism-wise. The drive was easy because of literally empty roads, and you could enjoy the scenery all by yourself. At the gorgeous Lake Tekapo, we were the only two souls taking in the beauty of the serene lake and its surroundings. Hard to believe right?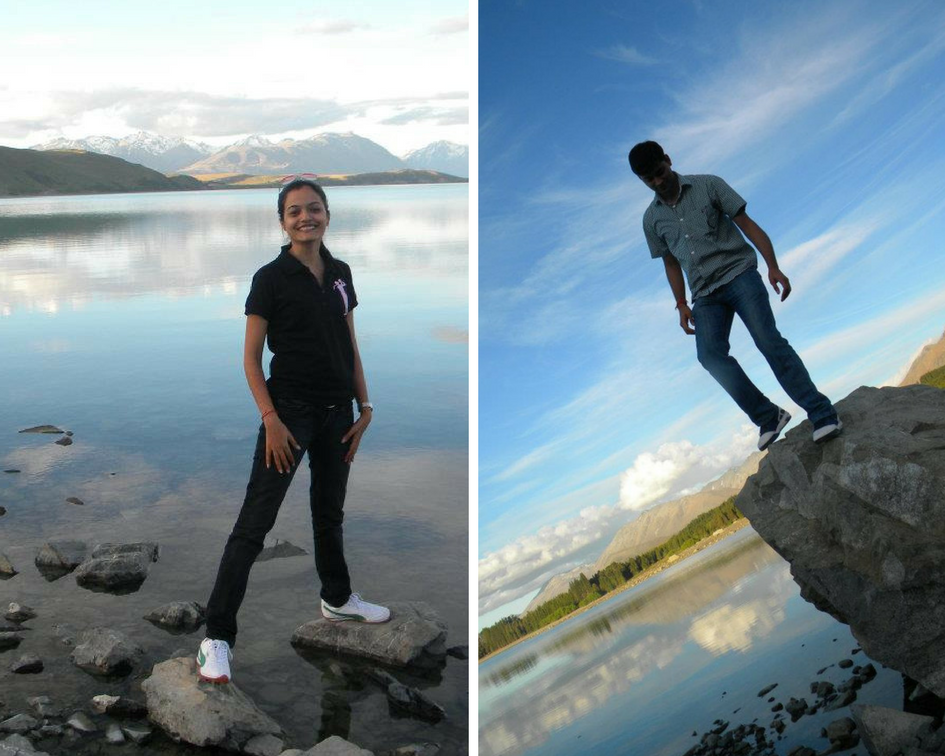 Wine Tasting in the Marlborough Wine Region
We woke up in Blenheim, the sunniest town in New Zealand, also known as the gateway to the wineries in Wairau Valley.
It's the ideal place for a stopover if you want to explore the local wine and food culture in and around the region. We decided to explore the Marlborough Wine Region (largest wine making region in NZ) and spent a leisurely day wine tasting and lunching at Highfields Winery. In case you don't want to splurge at a winery, you can always pack a picnic since there are lots of picnic opportunities in the region.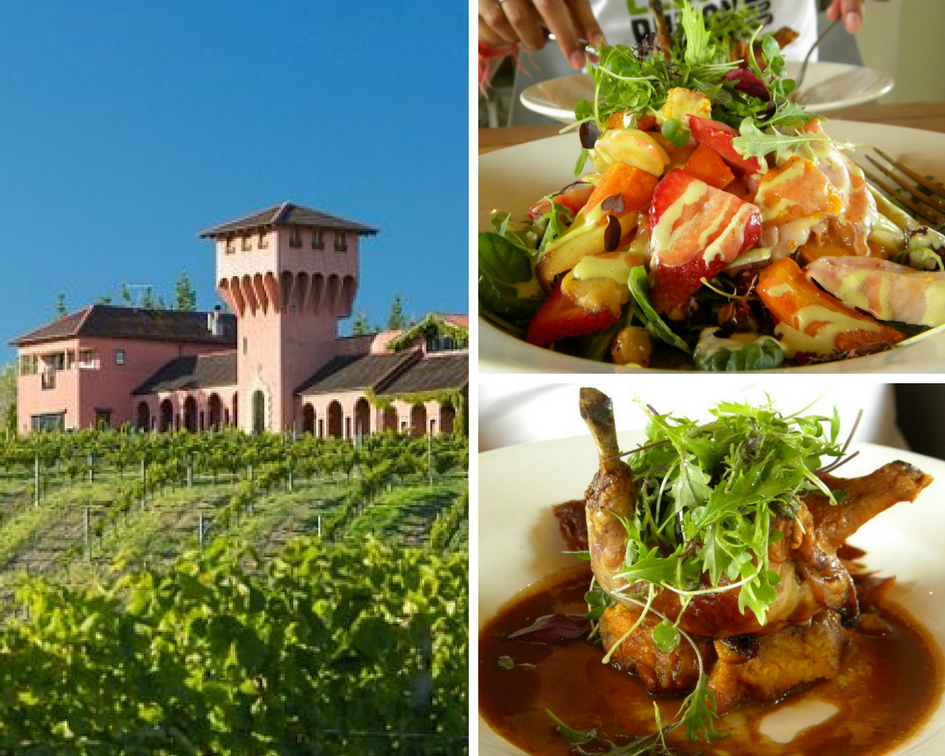 I feel immensely lucky that I got an opportunity to experience one of the most breathtakingly gorgeous parts of the world. And what a destination to check off that wish list right? Back then, we were amateurs when it came to traveling (especially international) and I'm sure if we did this trip now, the experience would be different altogether. Regardless, it is one of those trips that will always be remembered fondly. Who knows, we might relive the experience when we turn 60!
Which is that one trip or destination that you would want to do again? Why? Tell me in the comments below. I'd love to know.
Are you on Pinterest? Pin this post to save for later!