Everyone knows the best places to go in the golden state of California, right? San Diego is a splendid city with beautiful buildings reflecting the sparkles of the sea, while San Francisco is one of the country's most loved – and iconic – places. There's LA, too, not to mention San Jose, Palo Alto and Fremont. All are incredibly popular with tourists from home and abroad alike.
However, while the tourists flock to these famous cities in their millions, every year, there is a lot more to Cali than the big cities. And when you get to go on a California road trip, you'll notice there are dozens of awesome smaller places with vibrant communities, amazing buildings, and beautiful scenery. Here are some of the best, must-see small towns in the Golden State that you might want to consider for your next trip to California.
Arcata
One of the most interesting things about Arcata is that it manages to cram almost everything that makes the entire state of California so great into one tiny area. It's not urban, yet not rural, either, and there are incredible sites to see in the redwood forests, marshlands and golden, sandy beaches. The locals are totally groovy, too, and there is something of a hippy feel to the place, while at the same time being perfect for families.
Carlsbad
Carlsbad is known "The Village by the Sea." And as soon as you set eyes on this delightful little community, you will understand why. You will find some incredible resorts in Carlsbad, and the town is located around halfway between San Diego and Los Angeles. There is a strong influence of old European cities, but the community has the atmosphere of a traditional Californian coastal resort community. Fine white sandy beaches, great restaurants the perfect climate – it's well worth checking out.
Nevada City
This is a place that is regularly named the best city in California, and it's easy to see why. Located in the Sierra Nevada Mountains, it's a place of huge historical interest – Nevada City has been completely preserved in its original Victorian state as a gold rush town. There's a ton of cool stuff to do, too. Local craft stores are everywhere, you can even try gold panning, and there is a huge range of outdoor activities to try, from kayaking through to rafting and boating.
Sonoma
Synonymous with California wine country, Sonoma is many things to many people. It's a historical destination, heaven for food lovers, and a place of immense natural beauty. Not to mention the fact it is completely synonymous with Californian wine – there are vineyards everywhere, growing the now-world-famous Zinfandel grape. Check out the Moon Vintage Festival each year to experience an amazing celebration of wine. Head into town, and you will find stunning Mexican colonial architecture and the Sonoma State Historic Park, El Pueblo de Sonoma, and the annual international film festival are all worth checking out, too.
Solvang
This scenic Danish community town in the heart of Santa Barbara's wine region is an absolute must visit. Located in the Santa Ynez Valley, this cultural gem, which means 'sunny field' in Danish, was settled in 1911 and boasts delightful architecture, including the Bethania Lutheran Church. Visit the Elverhøj Museum of History and Art and the Hans Christian Andersen Museum for more insight on the history of this quaint village, or search through over 150 shops for unique gifts and tasty authentic treats. Solvang is also home to several restaurants, wine tasting rooms, plus the historic Old Mission San Inés.
Ferndale
Ferndale is another small town where most of the Victorian buildings are still intact. With only 1,500 residents living there, it's a quiet place to relax, but also awesome for history fans and nature lovers alike. The town's Main Street is worth checking out, and has lots of examples of Victorian homes and buildings – it's even on the National Register of Historic Places. Ferndale is surrounded by redwood forests and a ten-minute drive away from the Lost Coast and Russ Park.
Dunsmuir
If you want to experience something truly different, make sure you check out the secluded mountain heaven of Dunsmuir. It's another historic Californian old town that gives you a glimpse of what things were like back in the late 1800s/early 1900s. There are no traffic lights in Dunsmuir, no parking meters – and barely any traffic. And it's the perfect spot for those that love biking, hiking and rock climbing.
Avalon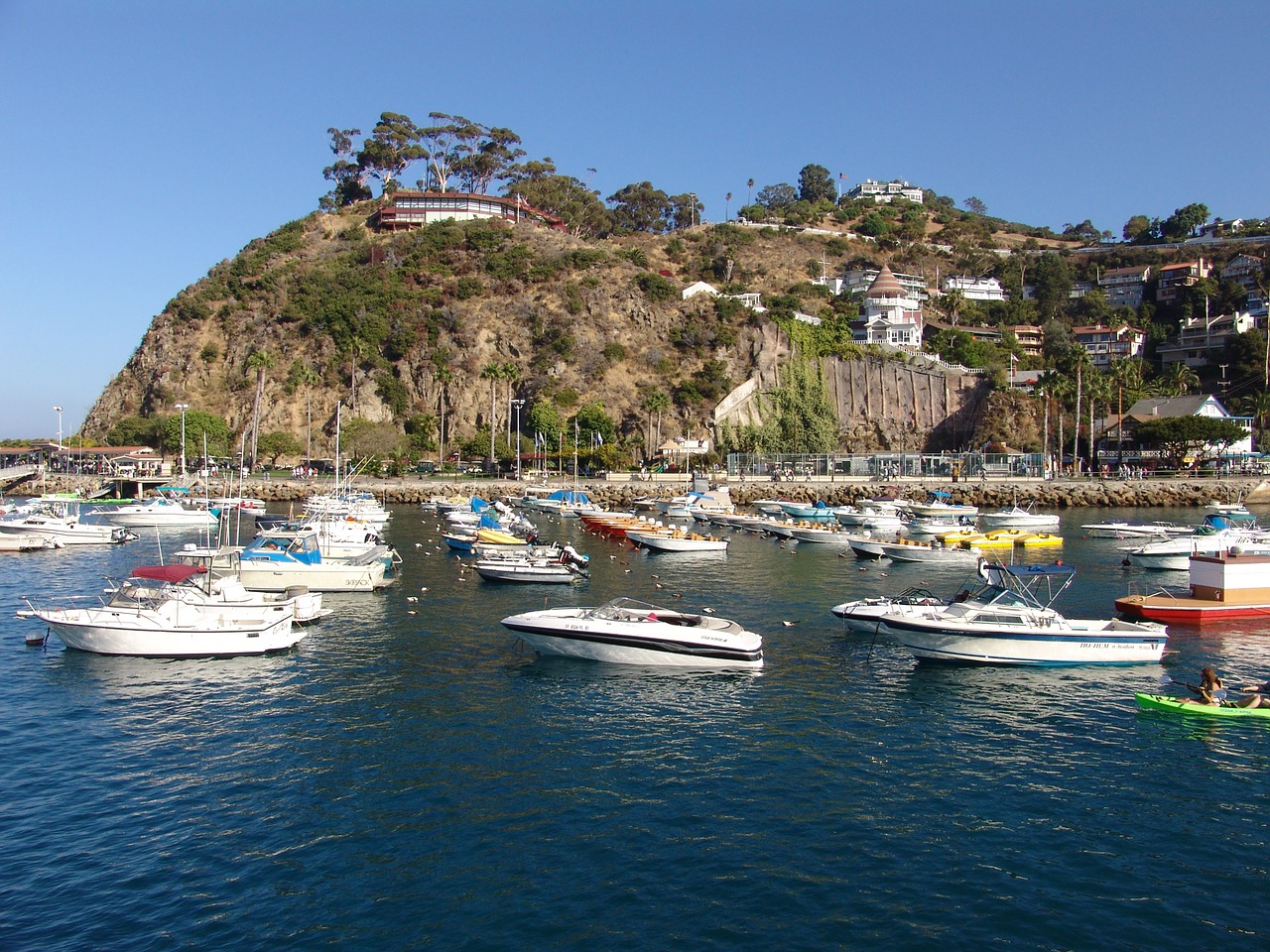 Head over to Catalina Island, and you will find the small town of Avalon. It's the southernmost city in LA County, and the whole place has this distinct feel of the Mediterranean rather than the West Coast. It's quite popular, too – over a million people flock to Avalon every year, mainly for the outdoor adventure activities. But there is also a huge amount of culture to enjoy, from art galleries, boutique stores, and a vibrant cafe and restaurant scene.
Carmel-by-the-Sea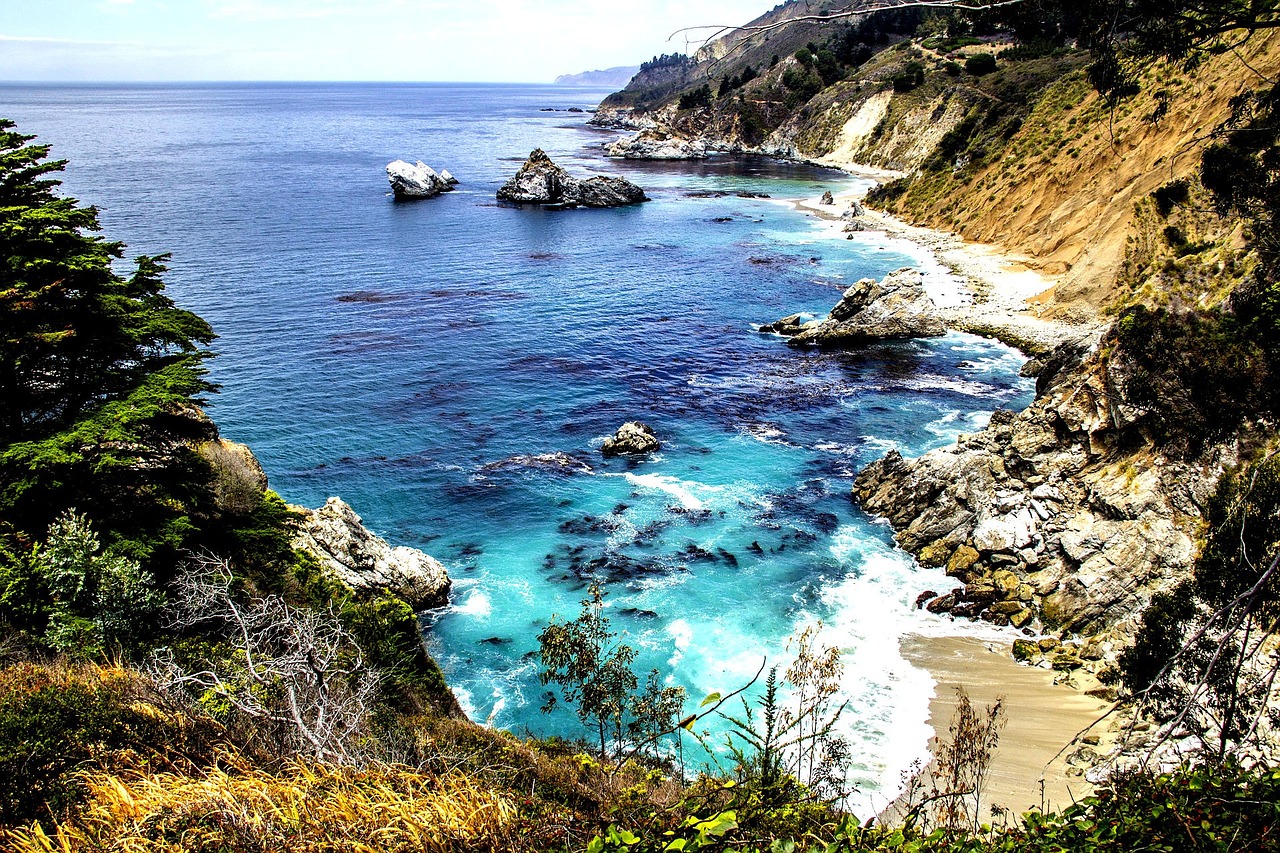 Carmel-by-the-Sea, known as just Carmel by locals – has a similar Mediterranean feel. It's on the Monterey Peninsula and is one of California's most peaceful and naturally beautiful locations. Perfect for romantic walks both in the spectacular rural areas and in amongst the gorgeous architecture in the town, Carmel has plenty of shopping, wonderful food, and incredible libraries and museums.
El Segundo
Finally, if you really want to get away from it all, there is nowhere better to do so than in El Segundo. This is the epitome of the small California town, and it's incredibly remote while retaining an active and welcoming community. The beaches are incredible, although because of the slightly rough waves, it's not turned into a tourist trap. Ultimately, it's this that makes El Segundo the perfect spot for anyone that needs to take some time out from their lives and just take it easy.
California has some world famous attractions, of course. But as amazing as these places are, there is a lot more to the Golden State than LA and San Fran. Head further afield and try some new places such as these awesome small towns, and you will really get to know the real California.
#Collaborative
Are you on Pinterest? Pin this post to save for later!