Mardi Gras, a.k.a. Fat Tuesday, is a carnival like celebration of food; a revelry before the first day of Lent; a final hurrah before forty days of fasting and abstinence—and boy, is it a wild festival in New Orleans.
All in all, the festivities last two weeks, but culminate in bacchanalian parties and colorful parades during the five days surrounding Mardi Gras.
There is usually one major procession each day and several smaller parades, parties, balls, masquerades, and King Cake parties. Parade floats, colorful beads, plastic kitsch, throw cups, flashing, and inexpensive toys are usually involved.
Celebrating Mardi Gras in New Orleans is on many people's bucket lists. While I've always wanted to partake in the world famous festivities,  a part of me wondered if it'll just be a tourist-filled drunk-fest, with no real culture.
But I was wrong. I'm thrilled to say that after experiencing Mardi Gras in New Orleans first-hand, it's one of the best festivals I've been to, and also one of its kind.
Being in New Orleans is like being in a dream. The soft colors, the wrought-iron balconies, the old-fashioned shutters, the lamps that flickered in the night.  I was intoxicated from the moment I arrived.
Then I reached the French Quarter and the rest of the day and night was one big wild street party. As they say in New Orleans, "Laissez les bons temps rouler!" ("Let the good times roll!")
Suddenly brightly costumed women were hanging off balconies, throwing beads to outstretched hands below. College marching bands blasted "Get Lucky" and crashed their cymbals in unison. And you couldn't just sit down at Cafe du Monde — the line for beignets stretched outside the restaurant.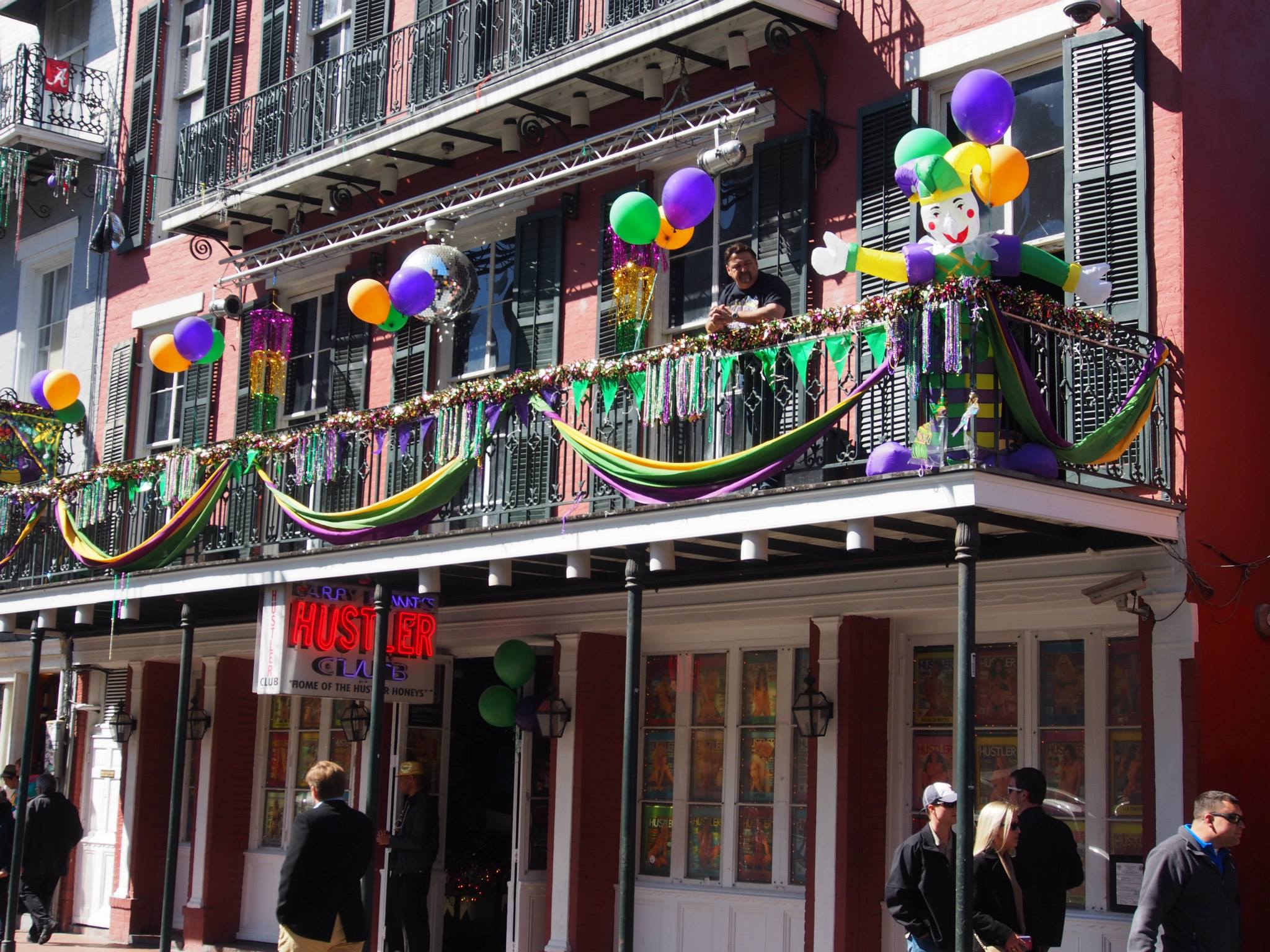 We spent most of our time exploring the French Quarter and the infamous Bourbon Street, entertained by marching jazz bands, humored by elaborate costumes, happy with all the hand grenades and huge ass beers and stuffed with delicious Creole and Cajun food.
We kept screaming our hearts out asking for the beads, toys and other kitsch stuff being thrown from the balconies above.
The revelry continues well into the night. One of the highlights from my experience was watching some of the parades.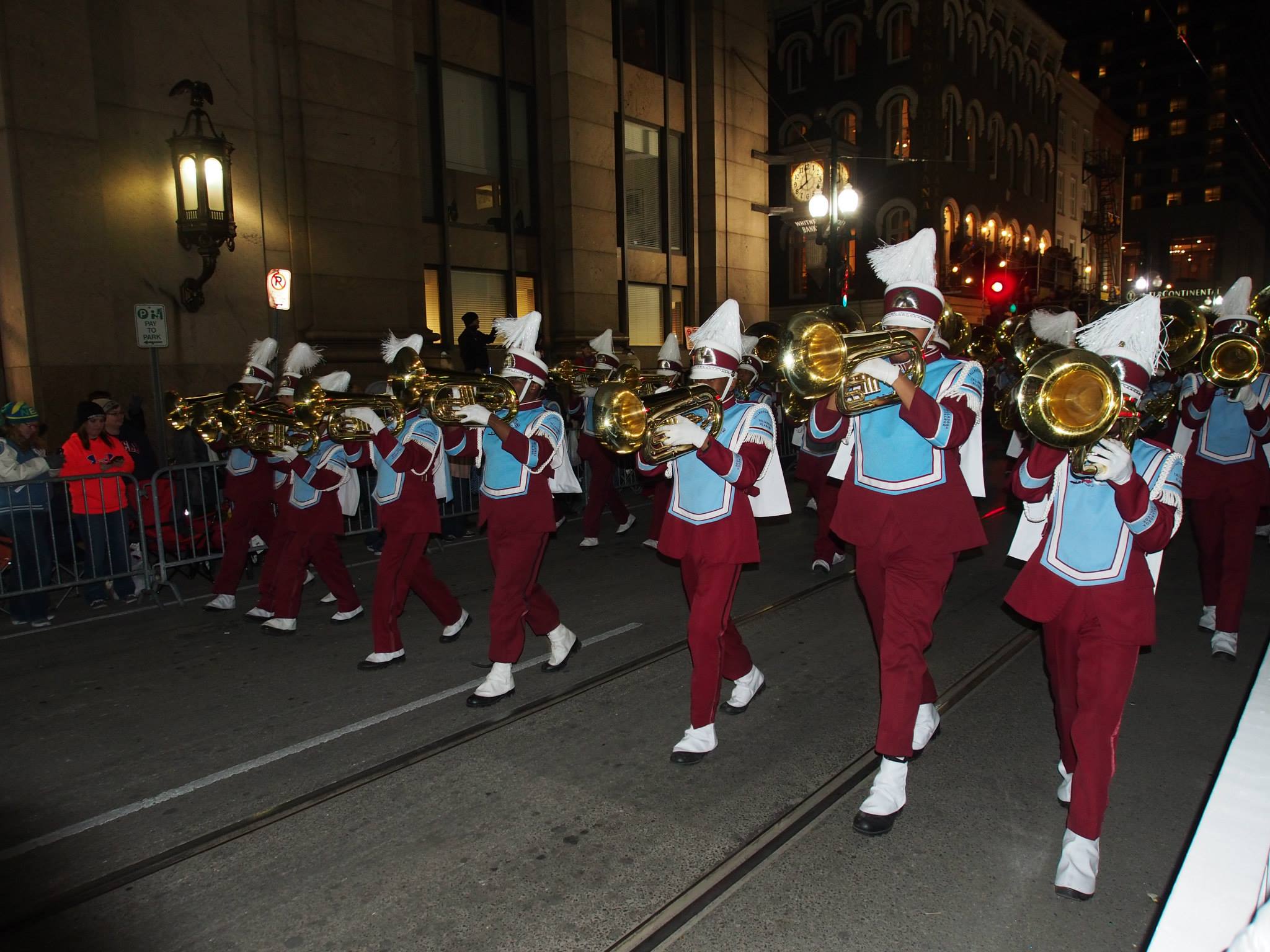 After Fat Tuesday, Lent rolls around . . . and so does your hangover. There's no better way to recover from the parties and revelry than by burying your nose in a large cup of coffee. So we head down to Café de Monde and picked some chicory coffee and the best beignets in town!
The beignet, a luscious, crispy, yet poofy ball of sugary goodness, is the iconic dessert in New Orleans and is essential for any complete Louisianan breakfast.
Mardi Gras was both everything I had hoped for and nothing like what I expected. We've all heard of the festival being a scene with women flashing for beads and I totally expected the streets (especially Bourbon Street) to be filled with half-naked drunk people.
What I found instead, were elaborately dressed festival-goers of all ages celebrating, laughing and expressing themselves through music, art and dance.
While many costumes and signs were humorous and outrageous, I never once felt anything other than love and positivity around me.
If you love music, food and a great party, don't miss this experience!
Best time to go: Plan to be in New Orleans at least for the weekend before Mardi Gras Day if you want to see more of the festival. Check schedule here.
Shop These Mardi Gras Essentials
Are you on Pinterest? Pin this image to save for later!