It has been exactly a month since my Caribbean cruise and I still find myself looking through the pictures, remembering the days spent at sea and the pretty ports of call. Of the three ports we visited (Montego Bay Jamaica, Grand Cayman and Cozumel), my favorite was Isla Cozumel or Cozumel Island as it is popularly known. Even though we were there for about eight hours, it was long enough for me to fall in love with the colors and culture of Mexico and I'm even more eager to visit Mexico now.
Related Post: Cruising the Caribbean on Carnival Freedom
Related Post: The Best Things I Ate On My Carnival Cruise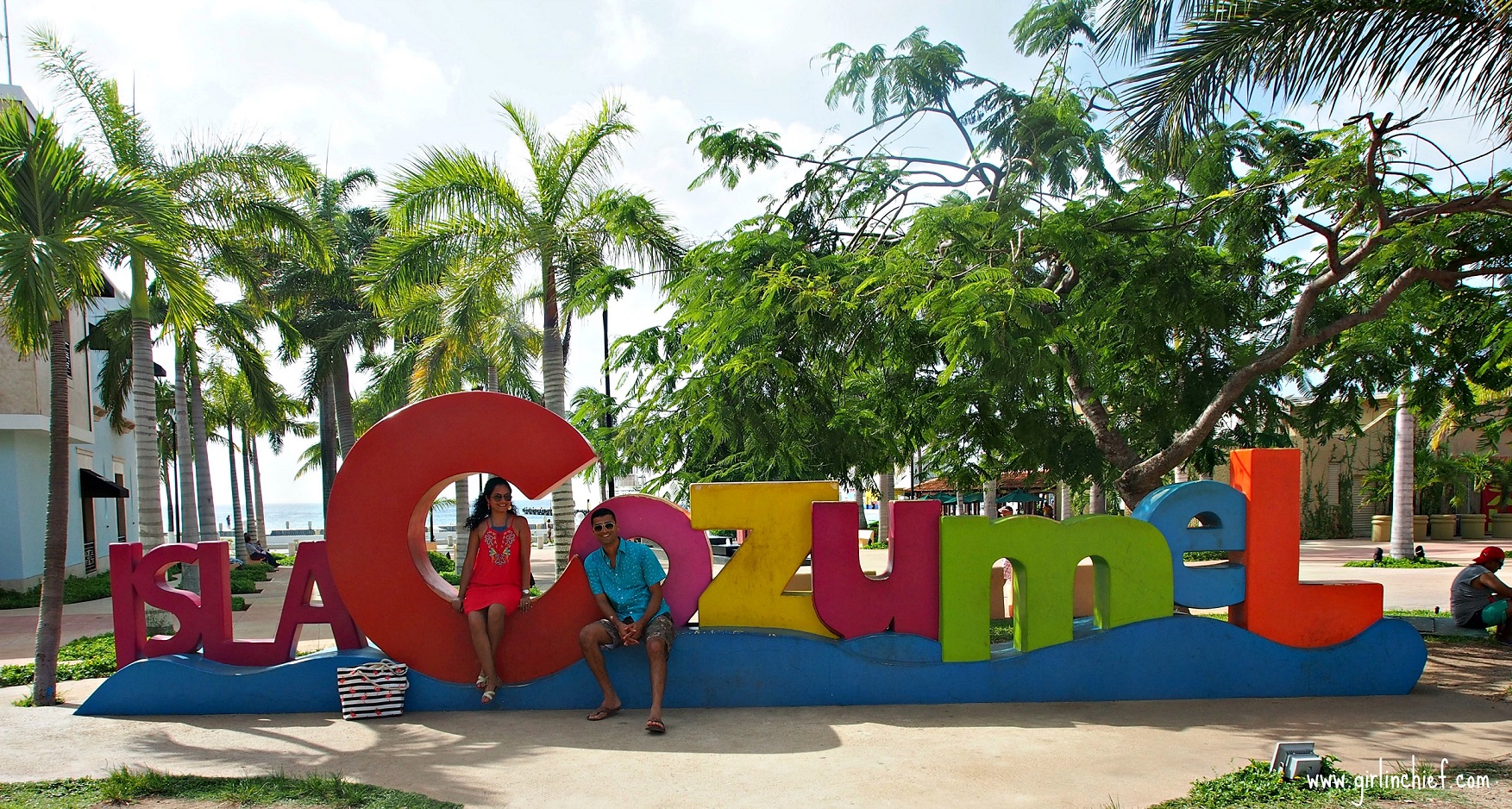 History of Isla Cozumel
The site of an old civilization indeed, Cozumel was settled by Mayans by the first century AD. They considered the site sacred to the Moon Goddess, Ixchel.
The Spanish arrived at the island in 1518 and it became an outpost for pirates until 1848, when warfare in the Yucatan drove refugees to settle there. A boom in visitors occurred after 1959, when the famed Jacques Cousteau publicized Cozumel's coral reefs as among the best in the world for scuba diving.
Much to See and Do
Cozumel is known for some of the world's healthiest coral reefs and rarest natural recreation. You can either spend your day spotting puffer fish and eagle rays when you dive Cozumel's coral reefs or enjoy a Mexican lunch with sea views from the Cozumel museum's rooftop restaurant. You can also get your picture taken with your new best friends, the dolphins and snag a beach-club lounge chair on the island's calm western-facing beaches. Exploring the ocean fortress at Tulum is a hot favorite.
Since Cozumel Island is the most popular Caribbean port among cruisers, it is usually bustling with tourists, with as many as six cruise ships docked on the same day . In order to escape the crowds, we decided to take a ferry to the city of Playa Del Carmen in the state of Quintana Roo, Mexico. The area's nerve center is El Zócalo, and similar to Mediterranean beachfront towns like Nice, the funky little public square is within walking distance of the beach. Just off the square and running parallel with the shore, La Quinta Avenida or the 5th Avenue features several blocks worth of delicious eateries and quirky shops. Rest of the afternoon was spent people-watching as we shopped and strolled along 5th Avenue.
Pros: Very tourist friendly and easy to get around.
Cons: Wish we could stay overnight as there are too many things to do here.
Here are snippets from our day at Cozumel Island and Playa del Carmen, Mexico.
Are you on Pinterest? Pin the images below to save for later!