To be perfectly honest, 2017 has probably been the best year of my life as far as travel is concerned. As the year inevitably comes to an end, I thought I should do a round-up post, the very best of 2017. But how do you summarize a year of travels in one post? I'm not going to count countries visited, miles flown or driven. It's not about ticking places off the list, but new experiences. So without further ado, here are my most memorable travel experiences of 2017.
My First Ever Cruise – Cruising the Caribbean on Carnival Freedom
Going on a cruise was on our bucket list for quite sometime. However, we never really came to planning one since you all know how much we love road trips. We weren't too sure if we would appreciate this way of travelling. But we finally decided to take it up. Let me tell you this. This has been one of our most memorable vacations. We came back totally in love and addicted to cruise life! The insistent cool breeze, the sound of gentle waves lapping, the oh so blue water of the Caribbean – it was magic!
Related post: Cruising the Caribbean on Carnival Freedom
Related post: The Best Things I Ate On My Carnival Cruise
Related post: Cruise Holiday For Young Adventure Seekers
Related post: The Colors Of Cozumel Island and Playa Del Carmen
Best Spring Camping at Inks Lake State Park, Texas
I can easily say that Inks Lake State Park is one of my exciting 2017 discoveries. It is one of the best state parks in Texas and almost all the campsites are by the water and offer a beautiful view. You can never run out of things to see and do here. It's a must for all camping and nature lovers.
Tip: Spring is the best time to go camping in this part of Texas. Along with great weather, you get to see beautiful Texas wildflowers like the bluebonnets and Indian paintbrush.
Related post: The Simple Getaway | Camping at Inks Lake State Park, TX
Life Changing Trip to Alaska
This year, I also had another life-long dream fulfilled. I went on my second cruise and this time the destination was Alaska, The Last Frontier. To put it simply, I can easily say it was a life changing trip! I saw humpback whales, sea otters, bald eagles, and my first glacier! From cruising in Glacier Bay National Park to see the Mendenhall glacier up close, to retracing the original route to the White Pass Summit during the Klondike Gold Rush, it was the perfect way to disconnect and surround ourselves by nature.  My whole life I had dreamed of Alaska. The wide open space of it. It had been a romantic notion tucked into my heart all these years. I'd been nostalgic for it, though I'd never been there before. And thanks to my friend, my husband, I finally made it to Alaska. I was pinching myself every single second I was there.
Related post: Alaska Cruise: Mendenhall Glacier and Whale Watching in Juneau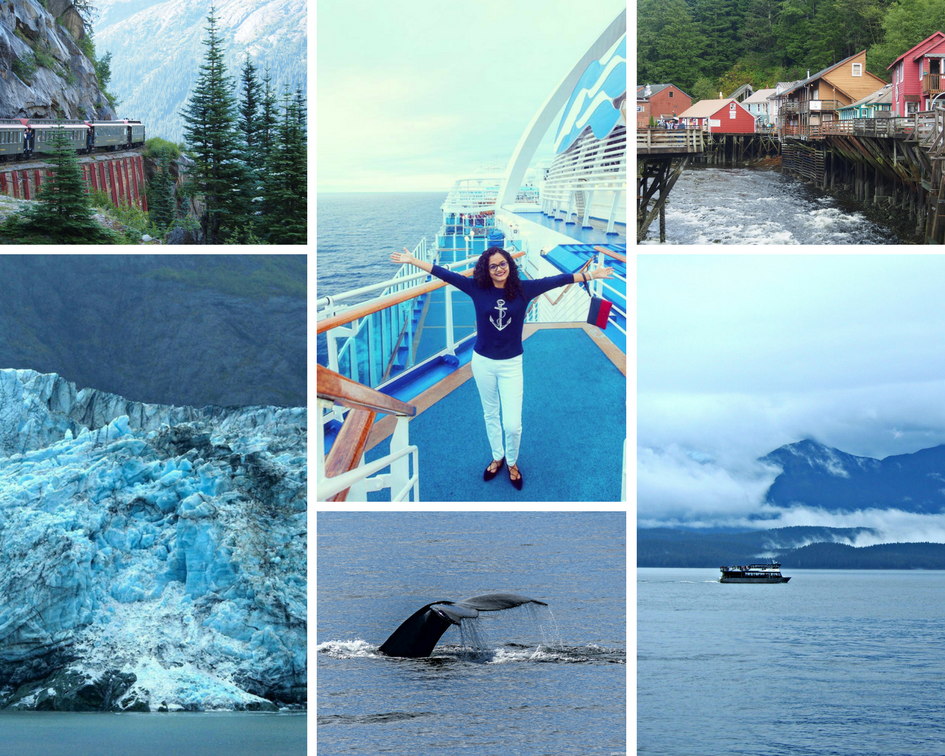 Most Beautiful Hike – Lost Pines Trail at Lake Ray Roberts State Park, Texas
If you are camping in Isle Du Bois or just visiting for the day, you should definitely check out the Lost Pines Trail. This is just a short nature trail but so so beautiful especially in the fall season. This pretty trek through hardwoods, stops at interpretive signs identifying flora and leads to a pretty grove of pine trees. A spur midway through leads to a sandy lakeshore, along which you can find animal tracks and birds such as herons and egrets.
Best Camping Trip: Halloween Camping on Caddo Lake
This was the last camping trip of this year and the best one too. For the past 26 years, every Halloween, the North Texas Outdoors have been organizing a camping trip on Caddo Lake in East Texas. Hence the name 'Caddoween'. This was our first time and I can say I'm going to be part of this every year. The location was perfect and the cypress trees draped with spanish moss towering over the the maze of bayous, sloughs and ponds of Caddo lake made it spooktacular. We spent the weekend paddling these waterways, soaking in the beauty of this East Texas treasure! It was extra special for me because I learned to make my first campfire on this trip. ????
PS: This makes for an awesome camping experience for kids as well as adults. There are contests for best decorated campsite, best dutch oven dish, pumpkin carving, an amazing potluck and fun games and prizes for kids.
Best Small Town Experience: Exploring Santa Fe, The City Different
Our final travel of the year had to be a road trip. We decided to spend our Thanksgiving weekend in Santa Fe, New Mexico and I must say it stood up to all the hype. Santa Fe is a city of superlatives. This place is ultra foodie, breathtakingly beautiful, full of culture and art, and uber chill. At 7,000 feet above sea level, Santa Fe offers visitors a culturally diverse experience served in the most authentic way. I love places that have a warm, inviting and small-town vibe and Santa Fe was all that and more. With its walkable neighborhoods dominated by pueblo-style architecture and the Sangre de Cristo Mountains cradling the city, Santa Fe has preserved that small-town vibe. No matter what interest, season, food, culture and nature buff you are, Santa Fe will give you enough reasons to have a life-long affair with it. It definitely is the "the City Different". We for sure left rejuvenated and inspired.
So this was just a small selection of some of the most memorable travel experiences from 2017. Hopefully you found some travel inspiration for your own trips.
I need to end with a huge thank you to all of the people who made these experiences happen! My 2017 would not have been the same without my amazing travel companion – my husband, my blog followers and new friends that I've met along the way! So, thank you and cheers to an incredible 2018!
What were your favorite travel moments of 2017? Any big plans for 2018? I'm so excited for all of the amazing adventures the new year is going to bring!
Happy Travels!
PS: If you found some travel inspiration in this post, bookmark it for future reference and share it with your friends. Are you on Pinterest? Pin this image!